Champion Mental Wellbeing. Connect People. Build Relationships…
One Friend at a Time. 
We aim to help individuals thrive and flourish in their journey towards mental wellness.
 We embrace diversity and strive to engage people of all backgrounds and experiences.
We have a willingness to be open, even when it's uncomfortable, with the understanding that discomfort can lead to growth.
We act with honesty, authenticity, fairness, decency, and moral courage. Our actions align with our words. 
We are passionate about learning, seek to constantly improve, accept challenges as learning opportunities, and embrace our colleagues' and stakeholders' unique talents and skills. 
Strength-based approach to supporting mental wellness through collaborating with mental health care providers, family caregivers and natural community supports.
Structured one-to-one mentoring models include screening, training, matching, and monitoring of volunteers.
Model has proven successful in achieving significant positive outcomes grounded in an internationally recognized best practices model and is founded on national research.
Combination of these services provides the best possibility of match success and sustainability.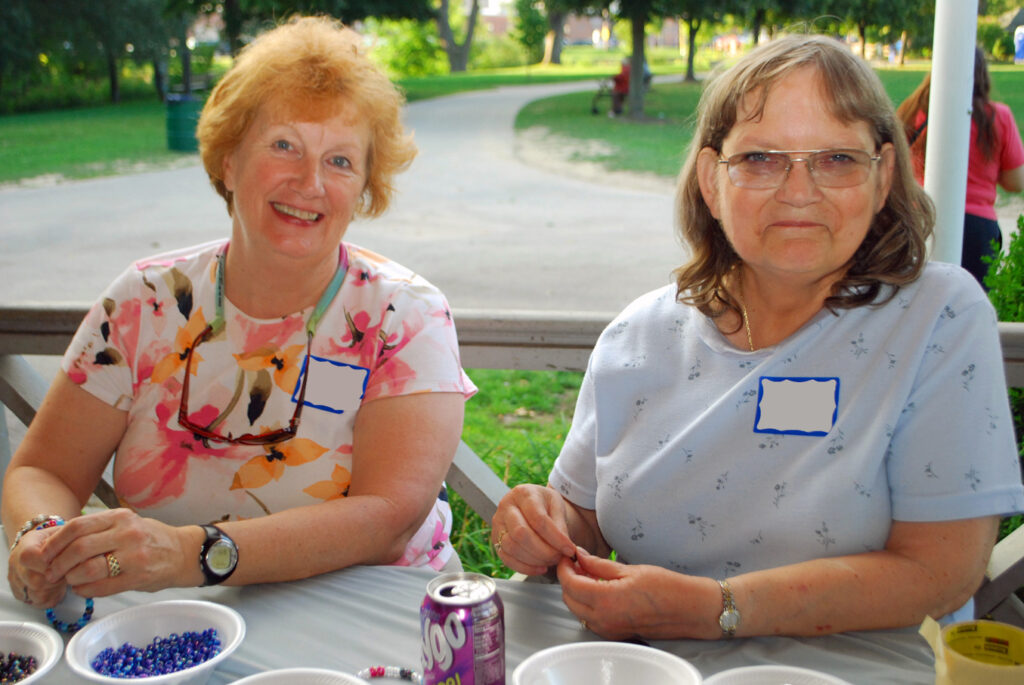 We believe that the healing power of friendship – of just one caring friend – is life changing for an individual striving for mental wellness. With your help, Compeer provides good mental health through meaningful relationships. Our volunteer mentors work with children, adults, seniors, and veterans to build a strong, caring community in Buffalo and Western New York. In addition, we offer Mental Health First Aid, which trains you to identify, understand and respond to signs of mental illnesses and substance use disorders. The training gives you the skills you need to reach out and provide initial help and support to someone who may be developing a mental health or substance use problem or experiencing a crisis.
To achieve our goals and spread our message of friendship and good mental health, we have established the following programs that are the foundation of our services.
The only program of its kind focused on mental health, our one-on-one volunteers are matched with youth, adults, older adults, and veterans for a one-year commitment.
 Offered to matched friends and clients waiting to be matched, free group activities provide opportunities to get to know one another, reduce isolation, and improve socialization.
 Serving middle & high school students with mental health challenges, who present risky or negative behaviors which contribute to academic failure and classroom disruption. Students meet weekly in small-group and one-on-one settings.
 Teaching the community how to identify, understand and respond to signs of mental illnesses and substance use disorders. This training provides the skills needed to reach out, offer help, and support someone who may be experiencing a crisis.
Learn more about the volunteer roles available.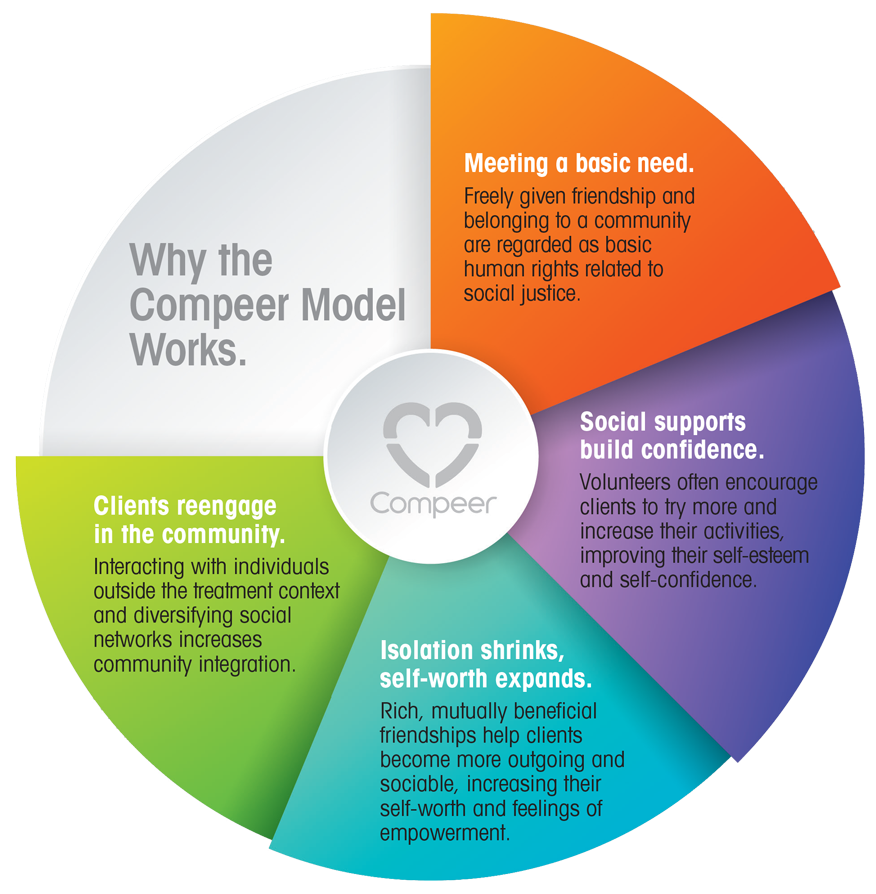 of Compeer clients strongly agree or agree that they like their Compeer friend.
of Compeer clients would recommend Compeer to another individual.
of clients agree their Compeer friend has a positive impact on their life.
of clients report they are optimistic about their future since being matched.
of adults and 50% of youth are less lonely because of Compeer.
of adults report a reduction in mental health hospitalizations since being matched.
Source: Compeer Annual Survey
I enjoy that volunteering through Compeer doesn't even feel like I am volunteering. I enjoy spending time with my friend and feel the experience is equally rewarding for both of us.
                        -Compeer Volunteer