1 in 5 adults in America experience a mental illness1
51% of youth (6-17) live with a mental health condition1
Suicide is the 2nd leading cause of death for people ages 10-342
200 million lost workdays each year due to depression3
$193 billion – the cost of untreated mental illness in the US each year, mostly due to lost productivity1
Source: 1 National Alliance on Mental Illness 2 National Institute on Mental Health 3 Centers for Disease Control and Prevention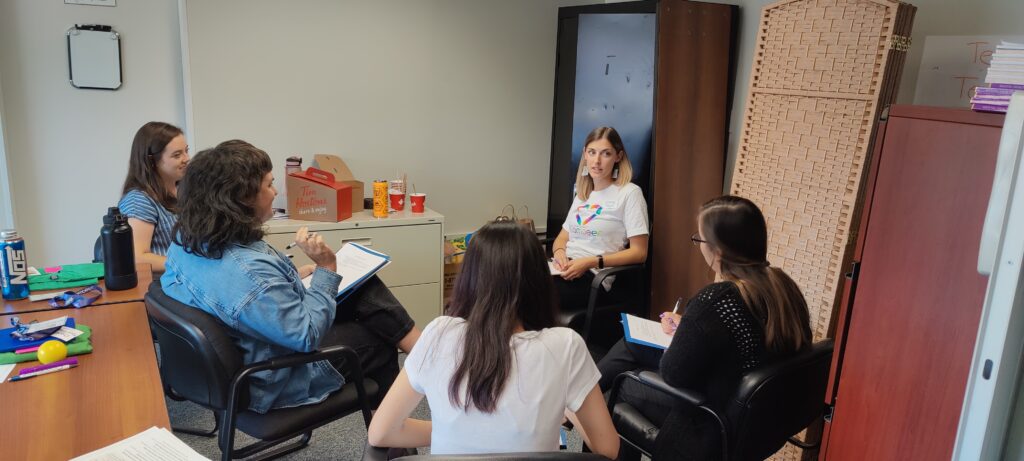 The Compeer mission is to promote good mental health through meaningful friendships. We believe that the healing power of friendship is life changing for an individual striving for mental wellness.

Compeer is a non-clinical social service agency that promotes mental wellness through the healing power of friendship. This is done through one-to-one and small group volunteer mentoring for youth, adults, older adults, and veterans with a mental health challenge.
The year is 1965. One of your closest friends recently fell ill and you feel compelled to visit, bringing a hot meal to cheer her up and help with dinner for the family. After carefully packing the food into travel containers, you check on your own children before heading out the door – telling your spouse that you'd be back in a couple hours.
 The road to your friend's house is bumpy, thanks to the effects of the snowplow hitting the pavement during the harsh winter. You swerve to miss the largest pothole, and the impact of the head-on crash throws your world into a tailspin.
 Suddenly you are the one being visited by friends as you recover in the hospital from serious injuries including a fractured femur, crushed chest, a collapsed lung, fractured pelvis, and internal bleeding.
 Your recovery – both physical and mental – is long, but you heal. You realize that what helped you get through the toughest days was the healing power of friendship. Over the course of the next several years you witness the impact of friends in the lives of others and feel compelled to make a lasting difference.
And that's where the story of Compeer begins.
Bernice "Bunny" Skirboll founded Compeer in 1973 in Rochester, New York – several years after her life-changing auto accident. While times have changed, our core purpose has not.