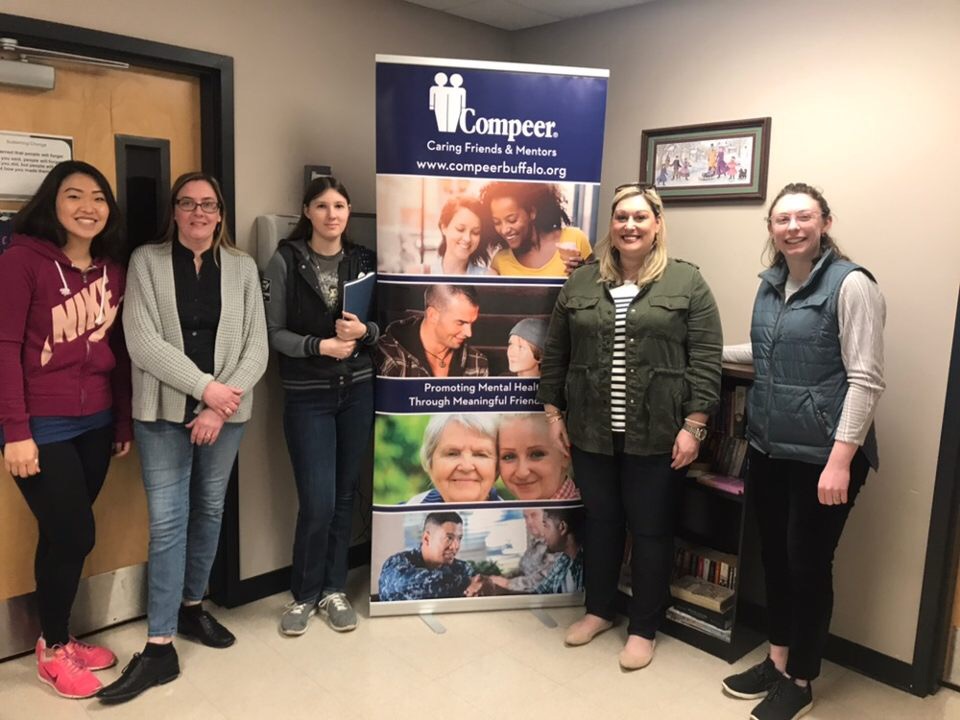 The Compeer mission is to promote good mental health through meaningful friendships. We believe that the healing power of friendship is life changing for an individual striving for mental wellness.

Compeer is a non-clinical social service agency that promotes mental wellness through the healing power of friendship. This is done through one-to-one and small group volunteer mentoring for youth, adults, older adults, and veterans with a mental health challenge.
The effects of COVID-19 on mental health have been devastating. Increased isolation, substance use, and feelings of suicide, have made the Compeer model of friendship even more important. Through telephonic outreach our team of volunteers have been able to check on their friends to provide a positive influence in this difficult time.